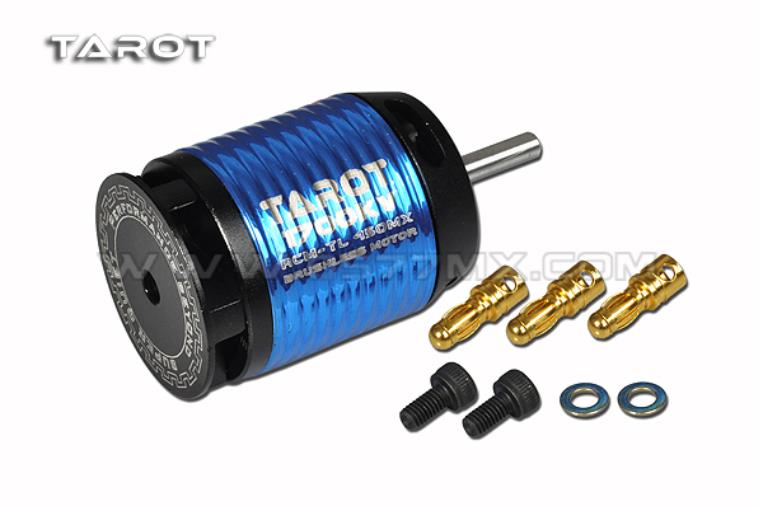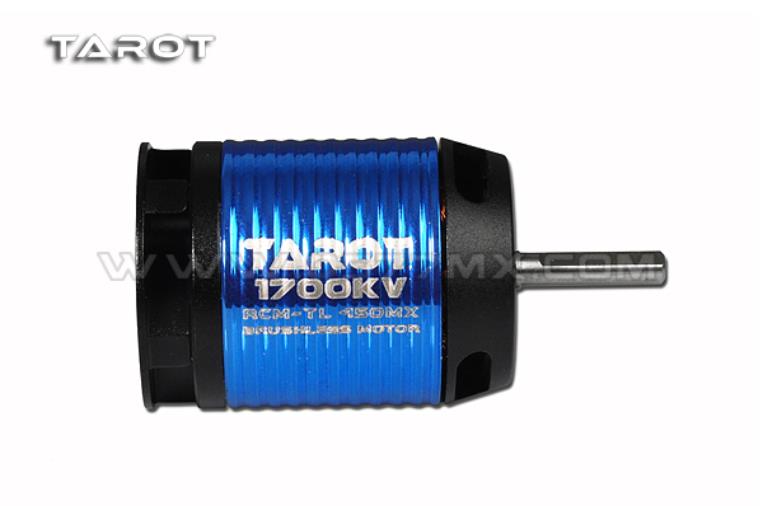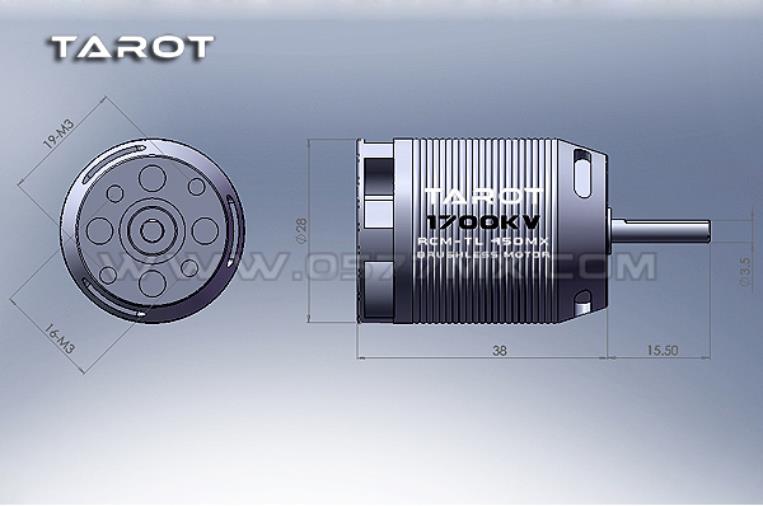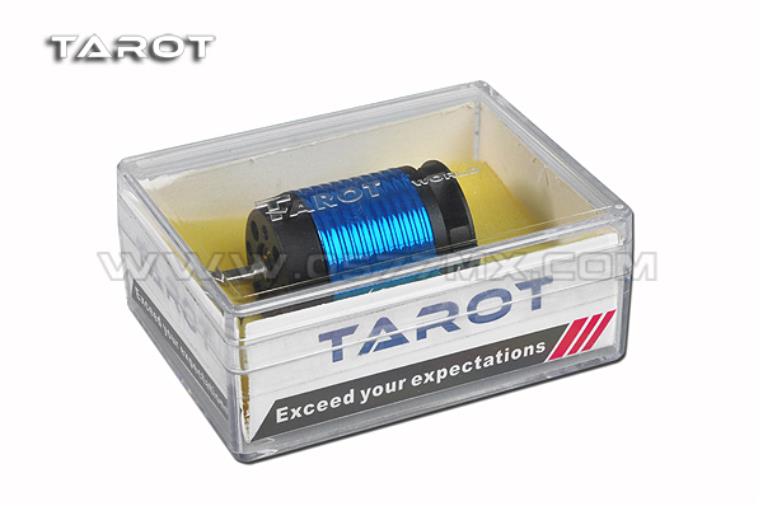 Product Description:
TAROT 450MX (1700KV) 6S 6S brushless motor using battery-powered base, the average current is reduced 10A, let brushless motor and electronic speed controller has excellent low temperature performance required to reduce the number of battery C, very suitable for 450 power conversion. Its performance continues inherited MX Series long life, small size, high efficiency, low power consumption, low noise, superior control and stability characteristics.
450MX high-precision CNC machined, smooth surface trace, excellent balance. Rotor magnetic NdFeB refined high stator reinforced with high-strength epoxy protection resistant to high pressure temperature and high magnetic flux external rotor motor through a special balance correction, improving poor balance common external rotation motor vibration caused problem.
Motor shaft made ​​of high quality alloy steel, top convenient milling motor gear installation. Zz ultra high speed dual precision bearings with low friction torque, power loss, impact resistance and other advantages.
The newly designed high efficiency turbofan cover, provides powerful airflow, compared to the previous generation motors have a lower temperature performance. 450MX Brushless Motor has passed strict new generation of dynamic, static, magnetic properties, magnetic resistance, high-temperature demagnetization loss, motion vibration, noise, load performance engineering technology demonstration. Continuation inherited a brushless motor: long life, small size, high efficiency, low power consumption, low noise, stable control of the superior characteristics.
450 full-line model with a proposal gear ratio, can be used with ordinary 3D flight 14T Pinion Gear, violent 3D flight can be used with 15T Pinion Gear, specific details can adjust itself according to the situation.
Battery specifications: 22.2V, Capacity 1100-1200MAH.
Product Specifications:
Stator Diameter: 22.0 mm
Stator Thickness: 19.0 mm
Stator: 12 Motor
Poles: 8
Motor winding turns: 6
Turn Delta Wire: 4-Strand 0.29mm
per volt speed: 1700 RPM / Volt
No-Load Current: 1.1 Amps
Motor Resistance: 0.035 MOhms
maximum continuous current :30-45A 5sec
maximum sustained output wattage: 650/960W 5sec
Motor Weight: 77 Grams
motor outside diameter: 27.80 mm
diameter gear shaft mounting: 3.5 mm
Motor Length: 37.35 mm
motor shaft Heart Length: 52.5 mm
Product Specifications:
450MX (1700KV) 6S brushless motor × 1
M3.5 Banana head male end (maximum current of 60A) × 3
Socket button head screw (M3X6MM) X2
Pieces Washers (Φ3XΦ6X0.5mm ) X2 chip
Πελάτες που αγόρασαν αυτό το προϊόν επίσης αγόρασαν