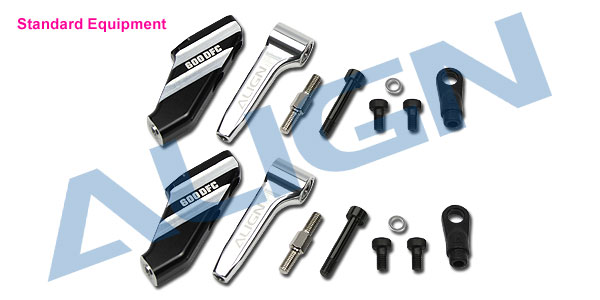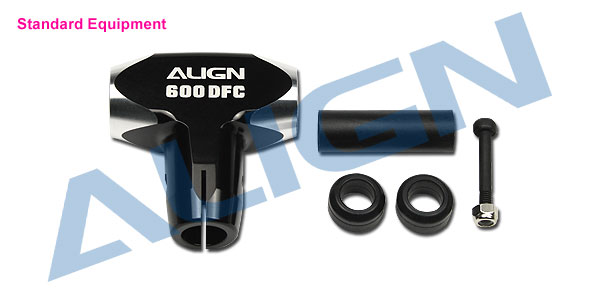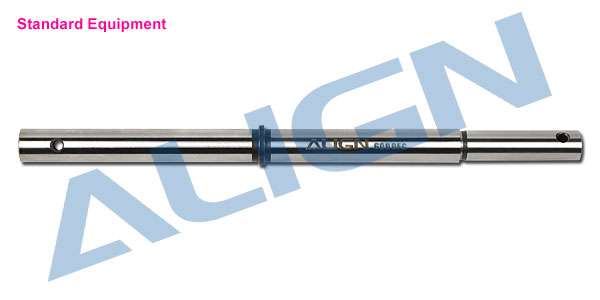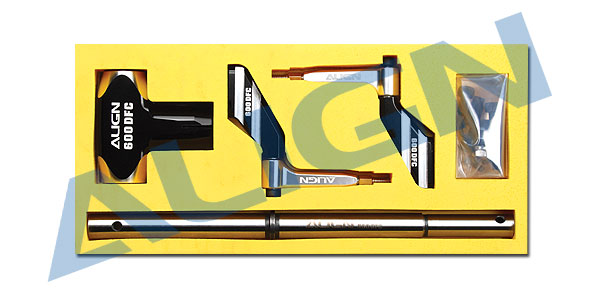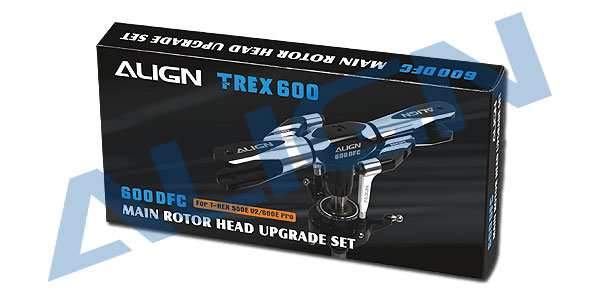 Instructions:

Specification:

Instruction:
Follow by 700 DFCΆs design, the 600 DFC flybarless rotor head system utilizes extreme low CG design, effectively reduces resistance during flight, increased flight responsiveness and precision, resulting in superior 3D performance and unimaginable flight speed with extremely attractive design.

Features:
●Extreme low CG and short main shaft design, dramatically reduces flight resistance, effectively improves T-Rex 600Άs 3D performance and speed.
●Two part detachable main blade grips for ease of maintenance and assembly.
●New style linkage rod design, complete assembly increases linkage rod rigidity, allowing the pitch slider (follower) to be omitted, resulting in a head assembly that is much simplified and rigid.
●Upgrading to the 600DFC rotor head assembly is extremely easy; just replace the head block included in the 600DFC kit, replace the blade grip pitch lever with the new 600DFC lever, connect the 600DFC linkage assembly, and replace the main shaft with 600DFC main shaft. Existing swashplate and newer main rotor grips are kept in the upgrade.
●Suitable for T-REX 550E /600E PRO flybarless system

· 600 DFC Main Rotor Head Assembly(Φ44.45x43x17mm) x 1

· 600 Feathering shaft sleeve-black(Φ8xΦ10x31mm) x 2

· 600 Damper rubber-black(Φ7.9xΦ13x6.5mm) x 2

· M3 Set screw x 1

· Socket collar screw(M3x19mm) x 1

· 600DFC Main Blade Grip Arm x 2

· 600DFC Main rotor grip arm integrated control link(Φ9x11x37.2mm) x 2

· Collar(Φ3xΦ4.9x5mm) x 2

· 683ZZ Bearing(Φ3xΦ7x3mm) x 4

· 700DFC Linkage rod A(M3x14mm) x 2

· 700N Elevator ball link x 2

· 600DFC Main Shaft(Φ12x163.3mm) x 1

· Socket collar screw(M3x6mm) x 4

· M3 CNC socket collar screw(M3x19mm) x 2

· Washer(Φ3xΦ4.8x0.3mm) x 2
Πελάτες που αγόρασαν αυτό το προϊόν επίσης αγόρασαν...